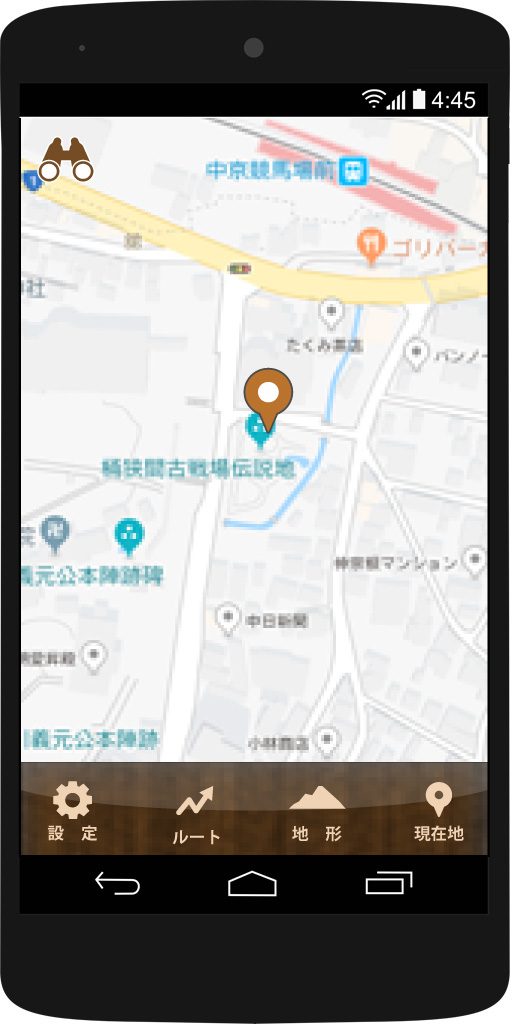 "Mukashi no Kachiji" is a city walking support application that allows you to see the scenery of the past and the same at the same time.
In the past, the place where it was a mountain has become a house now, the pond is landfilled, there are things that have changed significantly 100 years ago and now.
Knowing changes in such topographies and townscapes can deepen understanding and learning of historical events.
The first area is "Okehazama"
After installing the application free of charge, the local state of "Okehazama's battle" will be available as a sample.
There is a stone monument on the historical site designated as a historical site designated pillar in the place where the "designated national history historical site Okehazama Old Battlefield Legendary Area" near the Chukyo Racecourse Station is located, but you can see the difference from the old topography.
In this way you can visit the battlefield of the Okehazama fight by comparing it with the 3D data which reproduced the state of the old while watching the current location with the camera of the smartphone.
For a walk
The purpose of town walking is each person. "Mukashi no kachiji" is an application specialized in being able to compare with the old topography.
I will continue to add 3D and new functions in various places in the future.
It is ideal for people who like history, those who like walking, those who want to know the old landscape.
The app is coming soon!
Both the Android version and iOS version are coming soon.
Please stay tuned!
Notes on use
We use the GPS function to acquire location information.
The compass function of the terminal is used for display of the direction seen in the map.
Depending on the performance of GPS / compass, errors may occur.
While walking · Operating a smartphone while driving is very dangerous. Please be sure to stop after stopping.
Please do not enter the area where danger is expected.